The U.K. Gets Its Own Harry Potter World Tour
Sadly no rides, but there is a Diagon Alley and, eventually, a Knight Bus.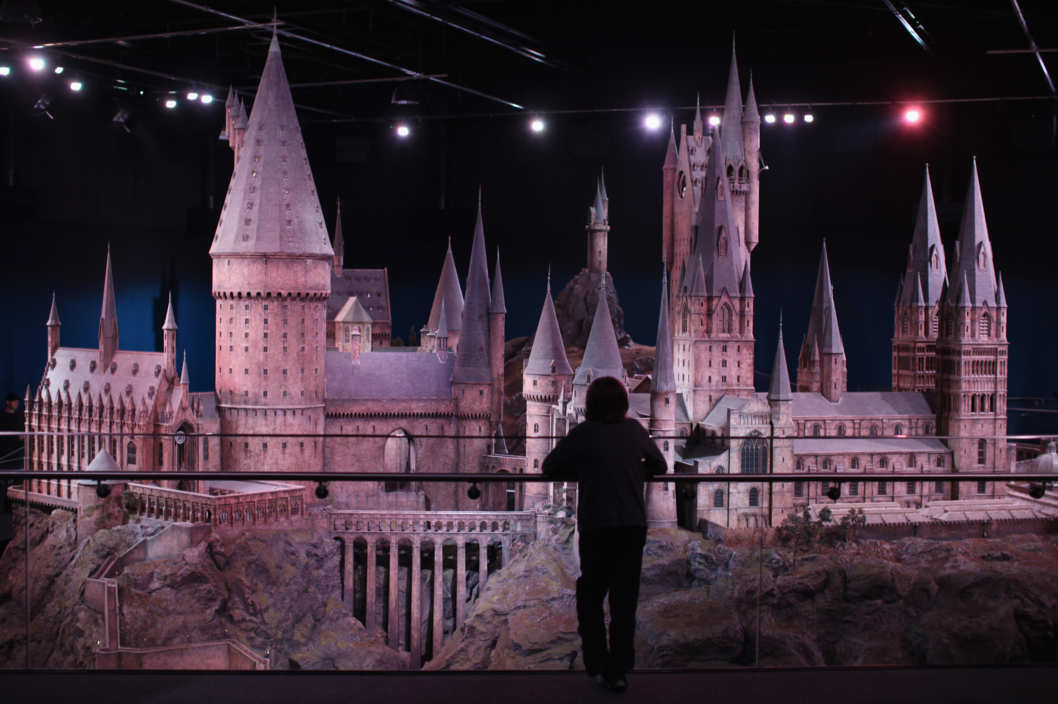 No longer will Potter-hungry Brits have to fly to Orlando to re-live the magic — now they can head to the Warner Bros. studios outside London where the eight movies were actually filmed and which today began offering a three-hour behind-the-scenes tour. While there are no rides and no Hogsmeade full of cute little wizardly shops to pop into, visitors can check out a scale model of Hogwarts (see above) as well as sets of the Great Hall, Dumbledore's Office, the Weasley's kitchen (complete with a self-washing frying pan, apparently), and even Diagon Alley. But sadly this Ollivander's doesn't actually sell wands, like at the Wizarding World of Harry Potter — all the storefronts are just that, fronts with nothing inside. Things you can buy: butterbeer and (soon) chocolate frogs and house cloaks. It's better than nothing, to be sure, but Deadline's Nancy Tartaglione, who went on the tour, was disappointed at what she says is "still more of a look-but-don't-touch experience."