Zoe Kazan, Jake Johnson Join The Pretty One
Adorkable is still happening.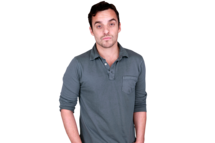 Zoe Kazan and New Girl's Jake Johnson will star in The Pretty One, a 2011 Black List comedy about "an awkward but lovable young woman" (Kazan) who is mistaken for and then decides to reinvent herself as "her dead 'perfect' identical twin." (So, kind of like Ringer, but hopefully with better visual effects?) Kazan's character then falls in love with her twin's "eccentric next door neighbor" (Johnson, who has more than a little experience playing opposite "awkward but lovable" leading ladies), and presumably, high jinks ensue. Vulture very much hopes that those high jinks involve mallards or going to see a man about a horse.