Cannes Competition Lineup Announced: Cosmopolis, Lawless, The Paperboy …
And more movies you've been looking forward to.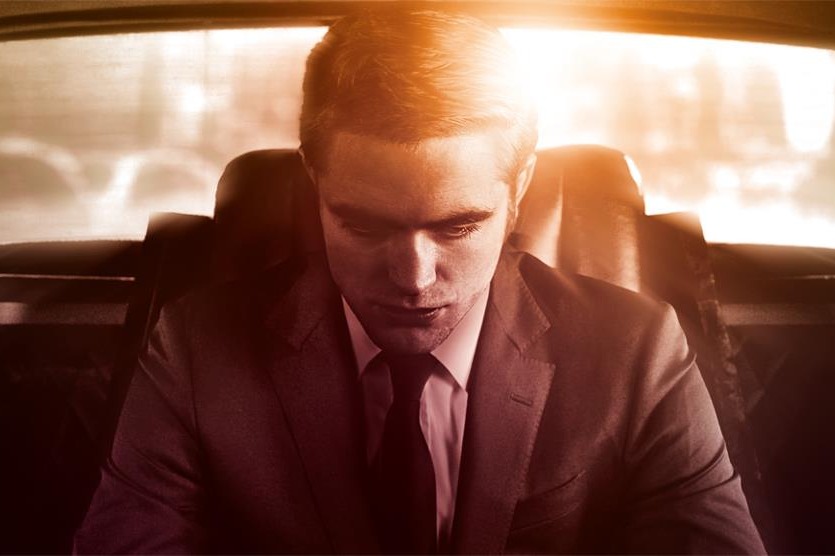 The full competition lineup for the 2012 Cannes Film Festival has just been announced, and you may recognize a few of the much-anticipated films on the list. Specifically, Cosmopolis, David Cronenberg's Don DeLillo adaptation (starring Twilight's Robert Pattinson); On the Road, Walter Salles's Kerouac adaptation (starring Twilight's Kristen Stewart); Lawless, the Tom Hardy–Shia LaBeouf Prohibition drama from John Hillcoat; and The Paperboy, the Zac Efron (okay, and Nicole Kidman) vehicle from Lee Daniels. As previously announced, Wes Anderson's Moonrise Kingdom will open the festival. Full list below.
In Competition:
"Amour" (dir. Michael Haneke)
"The Angel's Share" (dir. Ken Loach)
"Baad EL Mawkeaa (Apres La Bataille") (dir. Yousry Nasrallah)
"Beyond The Hills" (dir. Cristian Mungiu)
"Cosmopolis" (dir. David Cronenberg)
"Holy Motors" (dir. Leos Carax)
"The Hunt" (dir. Thomas Vinterberg)
"In Another Country" (dir. Hong Sang-Soo)
"Im Nebels (Dans La Brume)" (dir. Sergei Loznitsa)
"Killing Them Softly" (dir. Andrew Dominik)
"Lawless" (dir. John Hillcoat)
"Like Someone In Love" (dir. Abbas Kiarostami)
"Moonrise Kingdom" (dir. Wes Anderson)
"Mud" (dir. Jeff Nichols)
"On The Road" (dir. Walter Salles)
"Paradies: Liebe" (dir. Ulrich Seidl)
"The Paperboy" (dir. Lee Daniels)
"Post Tenebras Lux" (dir. Carlos Reygadas)
"Reality" (dir. Matteo Garrone)
"Rust & Bone" (dir. Jacques Audiard)
"Taste Of Money" (dir. Im Sang-Soo)
"Vous N'Avez Encoure Rien Vu" (dir. Alain Resnais)
Opening Film:
"Moonrise Kingdom" (dir. Wes Anderson)
Closing Film:
"Therese D." (dir. Claude Miller)
Un Certain Regard:
"Miss Lovely" (dir. Ashim Ahluwalia)
"La Playa" (dir. Juan Andres Arango)
"Les Chevaus De Dieu" (dir. Nabil Ayouch)
"Trois Mondes" (dir. Catheron Corsini)
"Antiviral" (dir. Brandon Cronenberg)
"7 Days In Havana" (dir. Benicio Del Toro, Laurent Cantet, Gaspar Noe etc)
"Le Grand Soir" (dir. Benoit Delepine & Gustave Kervern)
"Laurence Anyways" (dir. Xavier Dolan)
"Despues De Lucia" (dir. Michel Franco)
"Aimer A Perdre La Raison" (dir. Joachim Lafosse)
"Mystery" (dir. Lou Ye)
"Student" (dir. Darezhan Omirbayev)
"La Pirogue" (dir. Moussa Toure)
"Elefante Blanco" (dir. Pablo Trapero)
"Confession Of A Child Of The Century" (dir. Sylvie Verheyde)
"11.25: The Day He Chose His Own Fate" (dir. Koji Wakamatsu)
"Beasts Of The Southern Wild" (dir. Benh Zeitlin)
Out of Competition
"Une Journee Particuliere" (dir. Gilles Jacob and Samuel Faure)
"Madagascar 3: Europe's Most Wanted" (dir. Eric Darnell, Tom McGrath)
"Dario Argento's Dracula" (dir. Dario Argento)
"Io E Te" (dir. Bernardo Berolucci)
"Hemingway & Gellhorn" (Dir. Philip Kaufman)
"Ai To Makoto" (dir. Takashi Miike)
Special Screening:
"Der Mull Im Garten Eden" (dir. Faith Akin)
"Mekong Hotel" (dir. Apichatpong Weerasethakul)
"Villegas" (dir. Gonzalo Tobal)
"A Musica Segundo Tom Jobim" (dir. Nelson Pereira Do Santos)
"Journal De France" (dir. Claudine Nougaret & Raymond Depardon)
"Les Invisbles" (dir. Sebastien Lifshitz)
"The Central Park Five" (dir. Ken Burns, Sarah Burns, David McMahon)
"Roman Polanski: A Film Memoir" (dir. Laurent Bouzereau)