Battleship Opens Strong Overseas While Hunger Games Still Dominates at Home
<i>Hunger Games</i>' global earnings officially top $500 million.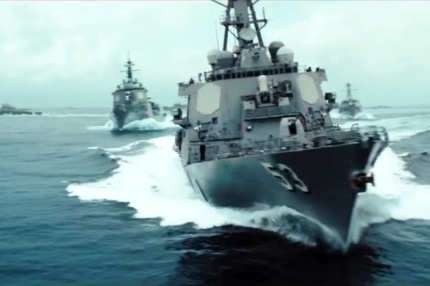 Battleship may be pushing $60 million in its first overseas weekend (not even counting Russia and China), but it's not set to open stateside until May, which means Hunger Games reigns supreme for a fourth weekend in a row. With close to $22 million in the domestic weekend box office, Hunger Games has now crested the all-important half-billion mark worldwide. The Three Stooges opened respectably in second place at $17 million, with horror flick The Cabin in the Woods coming in third at $15 million. Apart from the Titanic 3-D re-release, which is doing alright with a two-week $44 million total, the rest of the slate is really none too exciting.