Terence Winter Reveals Boardwalk Empire's Third Season Time Frame
Hint: It's still in the twenties.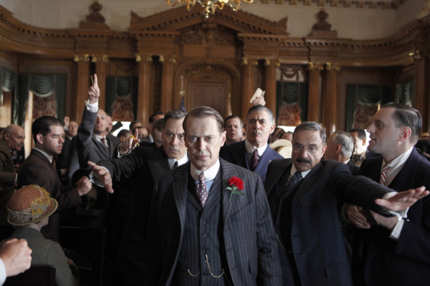 Boardwalk Empire finished last season with a bang (well, a shot) and will start next season with a jump, creator Terence Winter said at a panel last night. A time jump, though we're holding out hope that Winter will also cover the infamous 1923 bouncin' craze, during which frustrated teetotalers sought excitement through any means necessary. Winter said that the new season will start on New Year's Eve 1922, over a year after last season ended. "The world has changed quite a bit," he said. "Things have gotten quite a bit more violent as Prohibition has gone on and people are running out of liquor." Cheers?