Brad Pitt May Join Angelina Jolie in The Counselor
Alongside Michael Fassbender and Javier Bardem.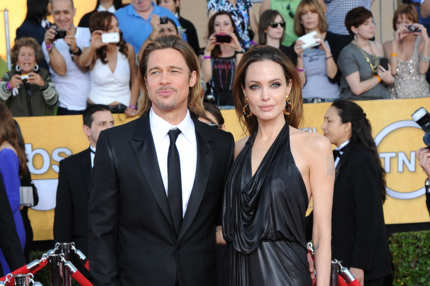 Ridley Scott's next movie The Counselor already got a leg up on its competition when Angelina Jolie began to circle a role; now Deadline brings word that her partner Brad Pitt is in talks for the movie, too, which will reunite Brangelina for the first time onscreen since Mr. and Mrs. Smith (not to mention, it'll serve as the first time Pitt has acted for Scott since the director cast him in that star-making Thelma and Louise role). Michael Fassbender was previously set as the star of the Cormac McCarthy–scripted dramatic thriller, and in addition, Scott is negotiating with Javier Bardem to come onboard as well. That is definitely a foursome of actors who can hold the screen opposite each other.