Bradley Cooper May Join David O. Russell's American Bullshit
Starring Christian Bale.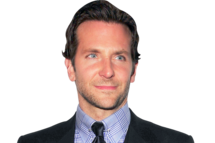 Though Deadline's story about the now David O. Russell–helmed American Bullshit (Ben Affleck passed in favor of The Stand) is something about funding, this is the first time we're able to see that Bradley Cooper is being eyed to co-star with Christian Bale. Cooper worked with Russell on the upcoming Silver Linings Playbook, and Bale won his first Oscar from Russell's The Fighter, so the casting is good, interesting, and reunion-y. To the deep chagrin of swear-word-lovers, Deadline says the title will be tweaked, so your future trivia question about "how many American Something films has Christian Bale starred in?" is now kaput. Also, for the stragglers out there who don't get enough narrative satisfaction from the sheer storytelling of casting and development news, the movie itself will be about a seventies and eighties FBI sting called Abscam, which busted a bunch of shady congressmen.