That 'Leaked' Breaking Bad Script Is Fake
Obviously! And officially.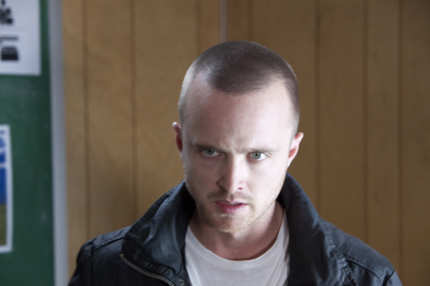 The Internet is abuzz with word of a leaked Breaking Bad script for the upcoming fifth-season premiere. The link has been making the rounds for a little while, and while nothing would make us happier than new a Breaking Bad, it's pretty clearly bogus. This script is terrible! Extremely terrible. How could anyone read about Jesse's magical biker-lady hookup who wears "kaleidoscope glasses" and think, Yeah, that sounds like the Breaking Bad I watch and respect? Also, a rep for the show confirms that this alleged leak is indeed phony. The wait continues.