Bridesmaids Director Eyeing Reese Witherspoon Comedy Wish List
A career woman whose childhood wishes all come true. Oh the shenanigans!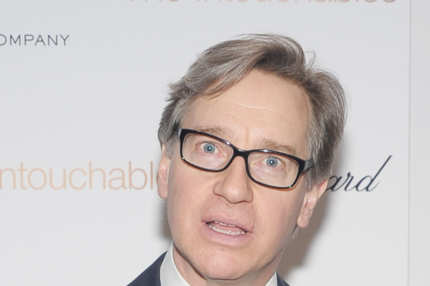 Paul Feig, the man who brought Bridesmaids' bathroom humor and plane hallucinations to the big screen, may have found his next project in Disney's Wish List, starring Reese Witherspoon. The director is currently in talks with the studio, as The Hollywood Reporter has exclusively learned. The film seems to follow a bit in the vein of Enchanted and Kate & Leopold: A career-driven woman all of a sudden has to fend with all manner of absurd hilarity as her childhood wishes come true, one by one. Is that a pastel pink pony in my living room? Eek! And why am I wearing an astronaut suit with a built-in tutu? And why is everyone calling me Madame President? Oh what a mess! Here's to Feig reining in the kiddy laughs and giving us a few moments of good 'ole Bridesmaids-style adult awkwardness to make it worth our while.