Christian Slater's Breaking In Falls to New Girl Reruns
Five episodes into the unlikely resurrection, the show's being bumped again.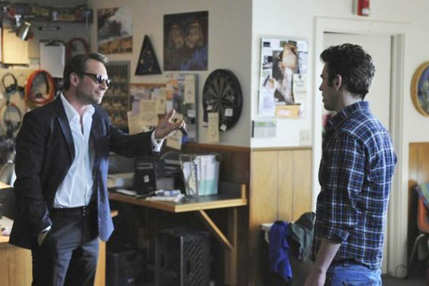 Way back in April 2011, Vulture wondered if Christian Slater's run of bad TV luck could be zapped with Breaking In, a show that wound up being canceled a month later, then magically renewed over the summer. Now, just five episodes into the second season's unlikely-but-prophesied mid-season resurrection, the answer to Slater's TV fate is a definitive "not this time, bro": Breaking In is getting canned early. In its place, Deadline reports, Fox will show reruns from New Girl's still-running freshman season, likely an effort to further support the already-renewed series. Breaking In's unaired installments will get burned off at some point (possibly summer), but maybe just go re-watch True Romance for now and bask in a happier time for Slater's onscreen goings-on.