Danny McBride's Next Project: Adapting a Danish Raunchy-Canoe-Trip Movie
About two guys going on a "Tour de Pussy."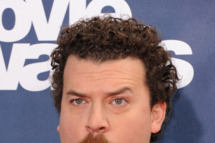 Danny McBride and Hangover director Todd Phillips will adapt the Danish franchise Klovn into an American feature film, which McBride will also star in. (Phillips will produce, not direct.) The original is a six-season TV show that then spawned a movie, and this Americanized version, Clown, will follow the film's plot about two friends who decide to take a canoe trip they call the "Tour de Pussy" — only to have to take an 11-year-old with them, too. Deadline reports that the McBride version will make that child companion 13 instead of 11, so un-clutch those pearls just a teensy bit. The NSFW trailer for the Danish film is here, and our tentative enthusiasm for this raunch-fest is here [moves hands indicating "everywhere"].