Diddy Is Still the Richest Rapper, Says Forbes
The list is the same as last year, only richer.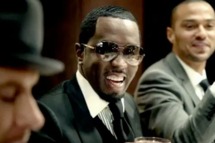 Time to check in with the Forbes hip-hop department, which has once again released its list of the overall wealthiest rappers (as opposed to its list of rappers who made the most over the course of the last year.). How is everyone doing? Pretty much the same as 2011, only richer: Diddy is still on top, with $550 million; next comes Jay-Z, with $460 million; then Dr. Dre ($270 million, which is double last year's number, thanks to Beats By Dre), Birdman ($125 million), and 50 Cent ($110 million). Obvious follow-up question: How many holograms does $270 million buy? Assuming he orders the fancy Coachella kind, which run up to $400,000, that's 675 holograms sitting in Dre's bank account. Get ready.