Dr. Dre's Personal Hologram Short List: Jimi Hendrix, Marvin Gaye
"Let's see what happens."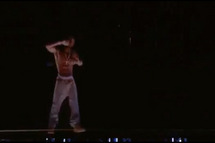 Yesterday, on day four of Hologram Watch, Vulture asked a concert promoter to weigh in on which dead singers would sell the most hologram tour tickets. (His answers: Michael Jackson, Elvis, and the deceased half of the Beatles, among others.) But we all know that Ghost Coachella was Dr. Dre's brainchild, and he is the one with "massive plans" for the technology (and also $270 million to spend on it). So, who would he like to see resurrected? "Jimi Hendrix and Marvin Gaye," he told TMZ in one of those random sidewalk interviews. "Let's see what happens." Yes, let's!