Elle Fanning May Lead Belle & Sebastian Front Man's Musical Film
<em>God Help the Girl</em>, a tale&nbsp;already told&nbsp;across studio recordings.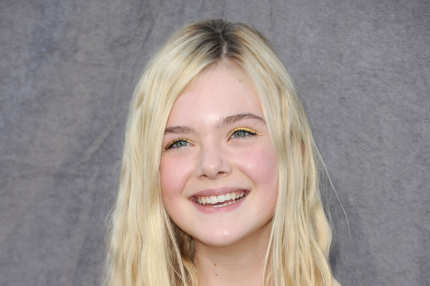 Once merely a mini-Fanning, now an entity all her own, Elle Fanning (Super 8, Somewhere, We Bought a Zoo) is in talks to star in God Help the Girl, a film musical written and directed by Scottish Belle & Sebastian front man Stuart Murdoch. The project, which has been in the works since 2003, features a story already told via a studio album, two EPs, and three singles, and has raised more than $120,000 on Kickstarter for its transition to the screen. Variety writes that casting has "spanned the globe" and also landed on British actor Olly Alexander (the Jack Black–starring Gulliver's Travels, a forthcoming iteration of Great Expectations). Fanning is slated to begin filming Angelina Jolie's Maleficent several weeks after God Help the Girl begins production in Glasgow in June.