Emily Blunt and Tom Cruise to Fight Aliens
She's joined Cruise in <em>All You Need Is Kill</em>.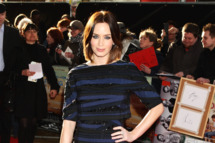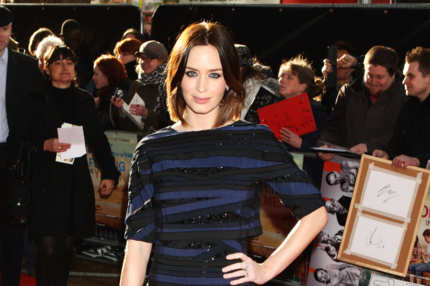 Are you a beautiful woman with an accent? Apply to work with Tom Cruise, this country's most avid proponent of lead actresses imported from overseas! Cruise just worked with Rosamund Pike in One Shot and is currently shooting Oblivion with Olga Kurylenko and Andrea Riseborough, and now he's lined up Emily Blunt to star alongside him in the Doug Liman–directed All You Need is Kill, reports Variety. They'll both play soldiers fighting an epic battle against aliens, though Cruise's character continually relives the last day of his life over and over, trying to avoid certain death. Meanwhile, Variety adds that Blunt, Kristen Wiig, and Emma Stone are the three top choices to star opposite Johnny Depp in the remake of The Thin Man. Who would you choose?