F. Gary Gray to Direct N.W.A. Biopic
He'll chronicle the pioneering rap group.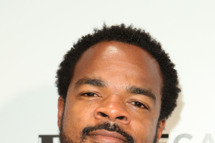 We told you at the end of last month that F. Gary Gray was in the running to direct the sequel to Captain America, but instead, he's decamped to Compton. Gray is now in talks to helm Straight Out of Compton, a biopic of pioneering rap group N.W.A., whose members included Eazy-E, Dr. Dre, and Ice Cube. Gray has directed music videos for the latter two artists (his first directorial effort was actually Ice Cube's "It Was a Good Day"), which surely helped him snag the gig. Begin your fantasy-casting!