Jason Segel Won't Even Cameo in the Muppets Sequel
He's out completely.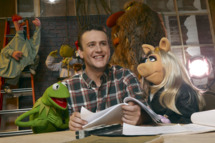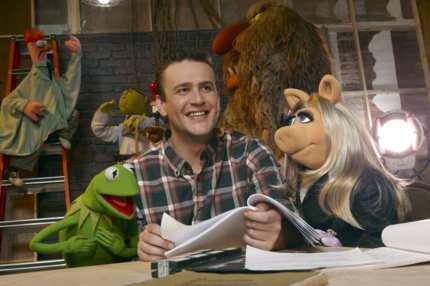 Vulture told you last month that Disney was developing a Muppets sequel without Jason Segel returning as co-writer, then Segel said a few weeks ago that you shouldn't expect him to have a leading role in the movie, either. Now, the actor has dialed down his potential involvement to zero. "No cameo," Segel told The Playlist. "It was a very distinct choice on my part. Of course I was asked to do it." Segel says he'd prefer to stick to movies in the vein of his upcoming The Five Year Engagement: "I like doing these R-rated comedies. I loved working on The Muppets but, you know, it took me six, seven years. That's a lot of time working with puppets. I think I enjoy acting too much to repeat myself in any way." Even when it comes to penises!