Jennifer Aniston, Justin Theroux to Reunite Onscreen
For a "comic heist thriller."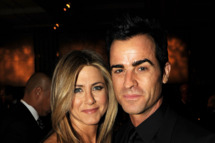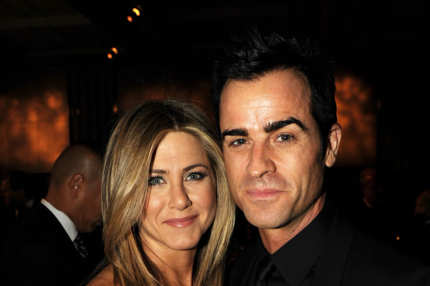 The recent comedy Wanderlust didn't set the box office on fire, but it did provide the real-life romantic spark for co-stars Jennifer Aniston and Justin Theroux, and now the two are ready to re-team. Deadline reports that Aniston has attached herself to a new comic heist thriller that Theroux wrote and will direct, though let's hope this doesn't get in the way of Theroux's Zoolander 2 gig, since he's been attached to direct that film for a long time now. In addition, Aniston may pick up the female lead in We're the Millers, where she'd star opposite Jason Bateman as a stripper who teams up with a pot dealer to transport a thousand pounds of drugs across the country; Aniston and Bateman previously co-starred together in Horrible Bosses and The Switch. Jennifer Aniston: very loyal.