J.K. Rowling's Next Book Is Called The Casual Vacancy
And it's about a small British town.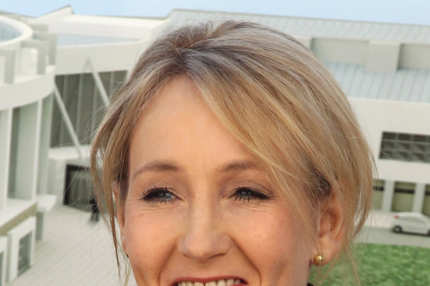 J.K. Rowling's first book for adults will be about a tiny British town in turmoil. Rowling's publisher, Little, Brown, announced today that the book will be called The Casual Vacancy, and it will be released on September 27. The story is set in Pagford, a charming little town "with a cobbled market square and an ancient abbey, but what lies behind the pretty façade is a town at war," according to the release. Pagford's internal strife comes to a head when parish councilman Barry Fairweather unexpectedly dies, and the race for his seat "becomes the catalyst for the biggest war the town has yet seen." Little, Brown describes the book as "blackly comic," and everyone else describes it as "hotly anticipated."