Kanye and Bieber Were in the Studio Again
That guest verse might happen yet.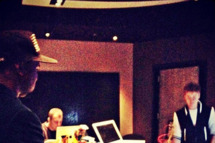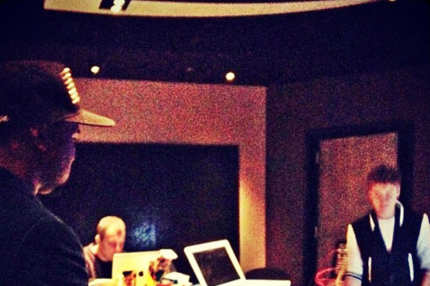 Though his name wasn't mentioned during last week's listening sessions, Kanye's been rumored for Believe since last October, so this extra-blurry Instagram photo is all kinds of significant. According to Bieber associate Kenny Hamilton, that's 'Ye, Biebz, and recording equipment, and all three were together to put "finishing touches" on JB's new album. That guest verse might actually happen! Related: Drake, have you recorded yours yet?