The King's Speech Play Was a Flop
It's already closing.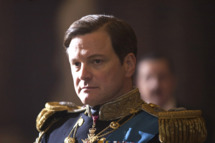 Mere months after The King's Speech won the Oscar for Best Picture, producers announced that they already had a Broadway-bound theatrical adaptation of Speech targeted for fall 2012. If all that seemed a little too soon, the producers appeared to eventually realize it and amended their plans, bowing Speech only in London's West End this past February. Alas, even that proved premature, and the underselling production will now close months early. "At the start of this year, we believed that enough time had passed between the film and our opening," producers said in a statement. "This clearly was not the case." Classy of them to excise all the frustrated F-bombs from their statement ... maybe Harvey Weinstein had something to do with it?