Kristen Wiig Doesn't Know If She'll Return to SNL
"Everyone has to leave."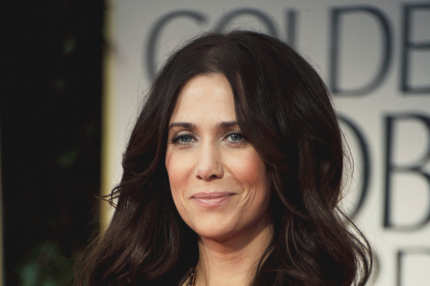 Kristen Wiig says she "doesn't know" one way or the other if she's going to return to SNL next season. "Everyone has to leave," she tells Alec Baldwin on the latest episode of "Here's the Thing," his radio* show. "I will say that when I do leave it's not because I'm sick of it and not because I see something better or anything like that. It's just that it's time," she says. Wiig has been on the show since 2005. "This is my seventh year and that's my family. It's my heart. It's New York to me." Wiig also busts out her "my characters [are] ... the one no one wanted at their dinner part" line yet again, but the interview is worth listening to for the part where Alec Baldwin imitates an irritating bird. "Alec Baldwin, squaaak!" That part comes about 22 minutes in.
* This post has been corrected to show that Baldwin's program is produced by WNYC, not NPR.