Let Arnold Schwarzenegger Explain the Twins Sequel to You
"That's real entertainment."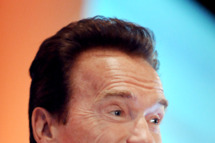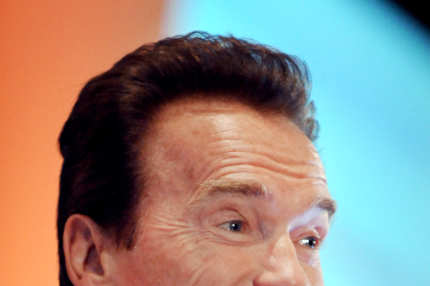 Were you a little bit stumped by the news of a fast-percolating sequel to Twins, which would potentially star Arnold Schwarzenegger, Danny DeVito, and Eddie Murphy? Coming Soon spoke to Schwarzenegger late last year (in a conversation that was previously embargoed), and he was talking up Triplets even then. "I'd find somebody like Eddie Murphy or someone that people would say, 'How does that happen, medically speaking?' and, 'Physically, there's no way!' Then, somehow, we would explain it," enthused Schwarzenegger. "That would be hilarious with what we know about someone like him." (He is black.) "I can see a poster," Schwarzenegger continued. "A billboard with us three. 'They found another one!' Triplets! 'Only their mother can tell them apart!' I would do that in two seconds, because that's real entertainment. You come out with that movie for Christmas, like December 5th or something like that, and you're home free." We're a little bit concerned that Arnold picked the first weekend in December for the release of Triplets — it's become a famously dead weekend on which studios no longer debut any wide-release films — but really, who can argue with his movie-pitching sensibilities, which seem to have been preserved in amber from the late twentieth century? Just pump up your Nikes and give in to the charm.