Lil Wayne Has an Album of Love-ish Songs Sitting Around
He wrote it at Rikers.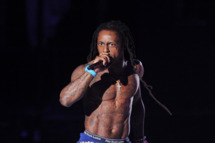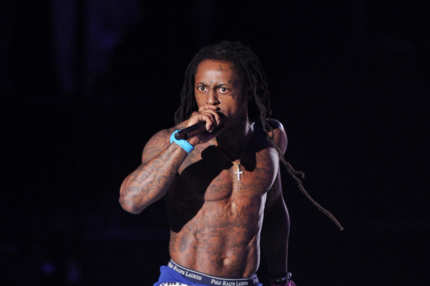 Here now, as sort of a 2010 refresher course, is a list of the ways that Lil Wayne passed the time during his stint at Rikers: making friends, blogging, smuggling iPods, rapping over the phone, making U.S. Open predictions, and … writing love songs. Weezy dropped this last bit of info during a recent interview with MTV's Hip-Hop POV; apparently, he recorded an entire album while incarcerated, and it even has a name — Devol, which is loved spelled backwards. If that D seems a little ominous, well, yeah: "What I mean by my version of love songs is that they're not saying 'I love you,'" Wayne says in the clip. Then there's some aggressive nodding that Vulture is pretty sure implies some less-than-gentlemanly behavior. Anyway, no mention of a release date, but Lil Wayne's love songs are somewhere out there, waiting to be leaked.