Mad Men Spoiler Policy Includes Bow Ties, Glasses
Matt Weiner is <em>exacting</em>.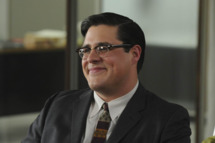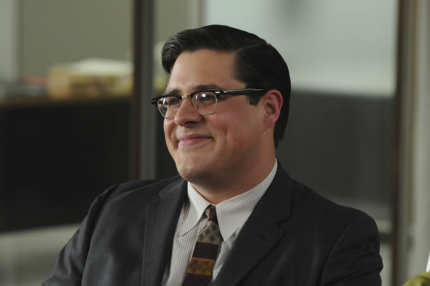 Mad Men showrunner Matt Weiner is a notorious spoiler-phobe who tries to keep every detail of his show under wraps, but what he considers to be a spoiler may surprise you. Co-star Rich Sommer tells the Huffington Post, "It seems simple, but Matt was like, 'Oh, God, no, don't ever tell [the press] that you're not wearing bow-ties anymore.' And with my new glasses, we were shooting on location and there were a ton of paparazzi and he told me, 'Take off your glasses. Don't let them see your new glasses.' It's detailed." Why the fuss? Explains Sommer, "Matt always says, 'The secrecy is the currency of the show.' And I totally agree." Next up for Sommer: massive facial reconstruction between seasons, just to keep you all guessing.