Marc Maron's 'WTF' Podcast Getting a Box Set
The first 100 episodes in a nice little package.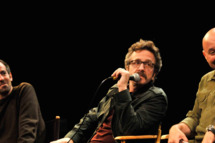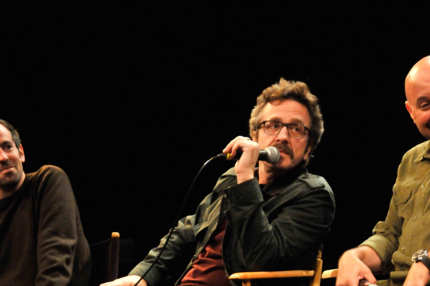 Marc Maron's "WTF" podcast has gone in some sincerely surprising and heartening directions, including public radio and an IFC single-camera pilot based on the twice-weekly garage-recorded venture. Now Maron may very well pioneer the category of "podcast box set" by releasing the first 100 episodes of the show — now, with the show approaching its 300th episode, relegated to archival status and only accessible through premium membership to Maron's comedy-talk empire — in a collectible two-disc set for $50. The first hundred episodes aired from September 2009 through August 2010 and feature, among many others, David Cross, Janeane Garofalo, Patton Oswalt, Robin Williams, Zach Galifianakis, Ben Stiller, Sarah Silverman, Dave Attell, an infamous two-parter with publicly shamed joke-stealer Carlos Mencia, and an episode that unearthed not-wretched aspects of Dane Cook. The box set will also feature a video of one of Maron's live WTF tapings from the Bell House in Brooklyn, an excellent show that featured Artie Lange and Morgan Spurlock, plus Ira Glass talking about being blackout drunk.