Matthew McConaughey, Woody Harrelson to Star in TV Show
For one season, at least.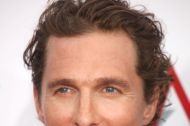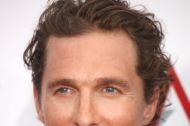 The line between film and TV got a lot thinner recently when Ben Stiller signed on to star in an HBO show, and here's more grist for the mill: Matthew McConaughey has attached himself to a cable crime drama, where he'll star opposite his friend Woody Harrelson. Entitled True Detective and directed by cabin porn enthusiast Cary Fukunaga, the project will star McConaughey and Harrelson as Louisiana detectives investigating a serial killer case over the span of seventeen years. The show comes with a couple of qualifiers — it doesn't yet have a network home, and the stars are only committed to the first season of what is intended to be an anthology (à la American Horror Story) — but the times, they are a-changin'.