Never-Before-Seen Beatles Photos for Sale
Shot by a props manager on several Beatles films.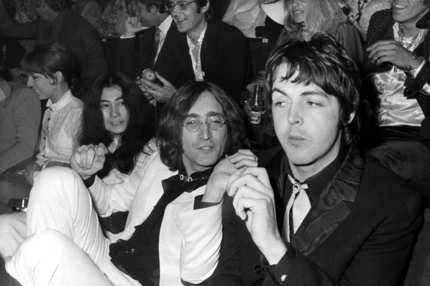 Next month, an auction in England will feature twenty previously unseen black-and-white photos of the Beatles. (So obviously not the one at left.) The images were taken on the closed London set of the Beatles' first film A Hard Day's Night — shot a month after the British Invasion first began — by the props manager, Peter Allchorne, now 87. Expected to fetch about $3,000, the photos spent the past many decades in an Allchorne family album, and include several candid shots of the band between takes, like Ringo Starr resting on some bricks to appear taller before the cameras. "He's never held any value on them because he was not into the Beatles," Allchorne's daughter told the BBC. "They were just four lads in a band" and "he was just working on the films."