Nicki Minaj Releases Video for 'Beez in the Trap'
Nicki and 2 Chainz at the club.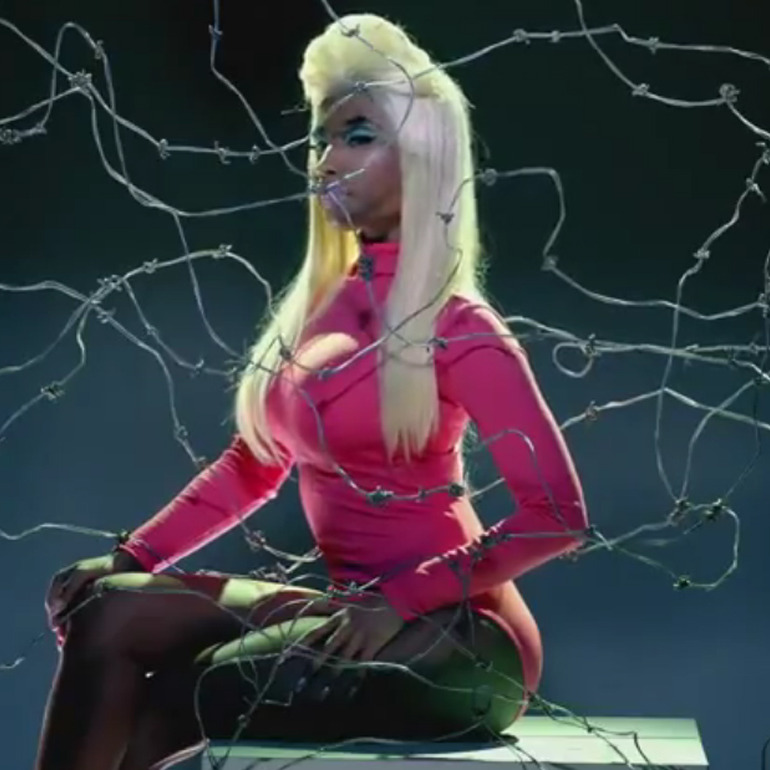 Against all odds, last night was a big night for hip-hop music video aficionados. As if you weren't already busy poring over the new Drake videos, Nicki Minaj went and released the video for "Beez in the Trap," the latest single off of Pink Friday: Roman Reloaded. The video's kind of bleak and really weird, and, therefore, a very fitting visual representation of the 2 Chainz–featuring track. There's lots of attitude, posing, halting dance moves — all typical behavior for the kind of nightclub scene they're trying to re-create. It's not all doom and gloom, though, as the video features plenty of brighter highlights, like a green wigged-Nicki's possible tribute to Seapunk, 2 Chainz's smooth dance moves, and an always-welcome Birdman cameo (even if it's only a few milliseconds long, our hearts still flutter). All in all, the video's probably not going to surprise anyone, but that's okay: It's Nicki doing what she does best.