Party Lines: Stephen Baldwin, Jason Statham, and More at a Screening of Safe
Who hasn't ridden the subway in 25 years?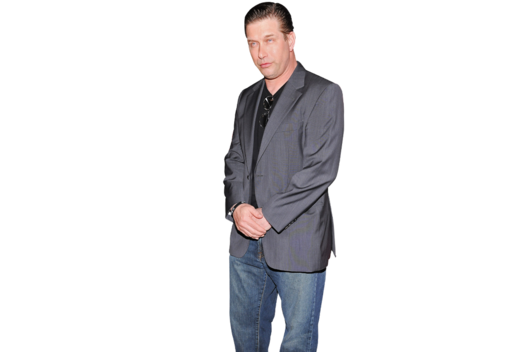 Stephen Baldwin was feeling a bit congested at Monday night's Cinema Society screening of Safe: He sniffled, wiped his nose, then shook Vulture's hand on the carpet, to be exact. (Still doesn't beat the time he pulled a knife on Daily Intel.) "I'm on the Claritin D," he told us. Allergies. "Isn't it weird how [they] can make you feel like you have the flu? Like, what the hell is going on?" Icky symptoms aside, Baldwin carried on a delightful conversation, even sharing with us what he might get for his newly engaged brother, Alec: "I'm kind of letting the dust settle, so to speak, and then I'll get him a steak or something. Keep it simple. What do you get the man who has everything?" As for whether he'll take some yoga lessons from his future sister-in-law, instructor Hilaria Thomas, he said, "I could use them. No, I think what's really cool is [Alec]'s extremely happy, looks great. In my heart what's most important is his happiness, and I think he's moving into a very good place in his life, and I'm just going to stay positive." He then went on to tell us this silly little subway story (there's a doozy of a subway scene in Safe): "Two or three weeks ago, I'm standing there, baseball hat on, knapsack, and this trio gets on and they're singing. They're doing an impromptu a cappella, and they're looking for some money and this guy walks by me and goes, 'Hey! I know you!' And I'm like, 'Oh, no, you blew my cover homie.'" So did he at least give the guy a dollar? "Um, well, I gave him more than a dollar," he told us. "Otherwise it just could've become mayhem." Good point: You never know who might be carrying a knife in his knapsack. For more mass-transit memories from the stars, click through our slideshow.
BEGIN SLIDESHOW