Peter Jackson Stands by His 48-Frame 3-D Format for The Hobbit
Some critics complain it looks too glossy.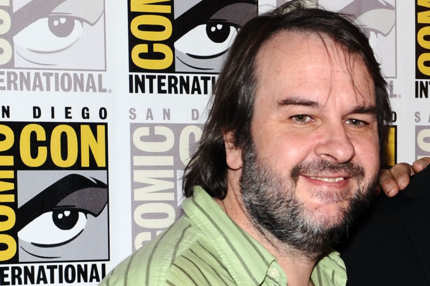 Earlier this week, Warner Bros. previewed a ten-minute sneak peek of Jackson's Hobbit to theater owners and received very mixed reviews. Specifically, people were unhappy with the new 48-frames-per-second format, which is twice as many as normal. Critics said it made for a far too glossy Middle Earth, not the stone and ash and gnarled trees of Jackson's Lord of the Rings trilogy. "This technology is going to keep evolving," the director assured Entertainment Weekly, adding "there can only ever be a real reaction, a truthful reaction, when people actually have a chance to see a complete narrative." So, at least for the moment, Hollywood's first 48-frame film is still a go. But if you're not convinced (or just patently annoyed by the 3-D-ification of film) there'll be a plain old 24-frame 2-D version available, as well.