Rihanna Wanted James Franco for 'We Found Love'
But he couldn't do the video.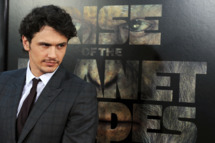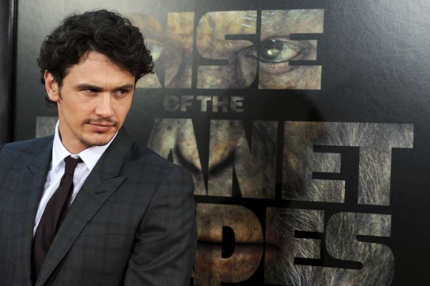 James Franco has been a pop-singing tear as of late, but the recent video of him warbling along to Rihanna's "You Da One" isn't the closest he's come to making a viral clip involving the pop star. According to MTV, Franco was close to starring alongside Rihanna in her "We Found Love" music video. "She actually asked me to be in that video, the one with the relationship that gets crazy," said Franco, who also teased that Rihanna may star with him in Seth Rogen's coming directorial debut, The End of the World. "I couldn't do it. But I hope that that means there's mutual love between us." To be fair, Franco is vague enough in MTV's video clip that he may have meant Rihanna actually pursued him for the "Love the Way You Lie" video (which put Megan Fox and Dominic Monaghan in a "crazy relationship"), but let's all imagine that MTV is accurate and that Franco could have played a bizarre Chris Brown opposite a rainbow-puking Rihanna. What could have been!