Emma Watson and Jason Segel Will Appear in Seth Rogen's End of the World
They'll join an already-stacked cast.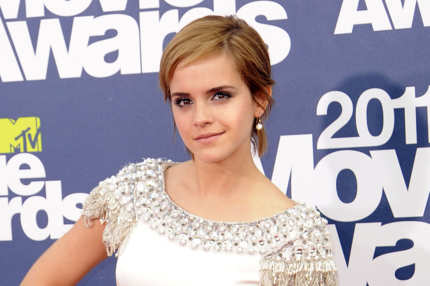 Seth Rogen and writing partner Evan Goldberg (Pineapple Express, Superbad) just scored some more great folks for The End of the World, the duo's directorial debut already set to feature Jay Baruchel, Jonah Hill, Craig Robinson, Danny McBride, and Aziz Ansari. Add Emma Watson, Jason Segel, and David Krumholtz to the party at James Franco's house, where everyone will be playing his or her self in an apocalypse scenario. According to The Hollywood Reporter, "the script has fun with the actors, who might or might not make it out alive." Hermione makes it out alive. Always.