Stephen King's Eyes of the Dragon Being Adapted
By Syfy, as a movie or miniseries.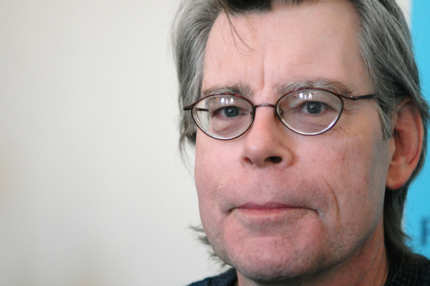 As International Stephen King Day concludes (a roughly twice-annual celebration observed on dates the author drops new doorstops), we'd be remiss not to inform you that his 1987 teen-targeted fantasy The Eyes of the Dragon is now en route to becoming either a film or miniseries at Syfy. Entertainment Weekly, which suspects Games of Thrones' popularity may have something to do with the timing, has an interesting factoid about the news: "Among King's pre-1990 books that were first published under his own name, only his fantasy titles (Eyes of the Dragon, The Talisman, and the Dark Tower books) haven't yet been adapted, though all have been in development at one point or another." While we're still skeptical about a Dark Tower adaptation, Dragon, which ranked a decent 27th in our exhaustive rundown of all King's books ever, should be a sweet and simple adaptation. Battlestar Galactica writer Michael Taylor and I, Robot scribe Jeff Vintar will pen the script.