Stephenie Meyer's Company Picks Up Second Film
<em>Twilight</em>&nbsp;author options book by <em>I Know What You Did Last Summer</em>&nbsp;author.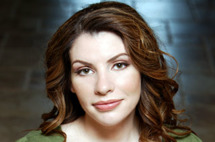 First off, Twilight author Stephenie Meyer has a production company. It's called Fickle Fish Films. Its mission in this world is "to create literature-related films and media," and it has financed one project, Austenland, thus far. Now Down a Dark Hall, the 1974 young-adult thriller by novelist Lois Duncan (who wrote I Know What You Did Last Summer the year prior), has been optioned, too. Meyer should follow this one up with the rights to J.K. Rowling's first post-Potter novel. That would be too rich.