Whoa: The Office May Get Rebooted
It "would feature existing characters as well as new ones."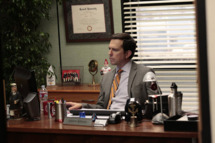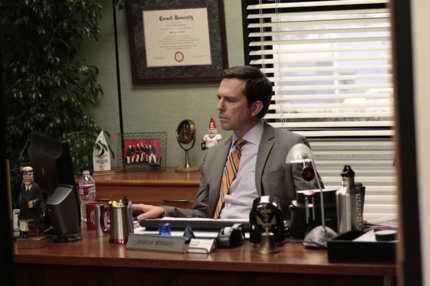 Big-screen reboots and remakes and regurgitations are standard issue at this point — "Someone made a new Incredible Hulk last year, and the year before? Ahhhh, make another one! Go on!" — but not so much with TV, or not with the immediate currency we're talking here: NBC may steer the uncertain future of the one-season-into-Steve-Carell-lessness Office into a reboot, Deadline is reporting. With the series yet to be renewed and many stars uncertain to return (Rainn Wilson's Dwight K. Schrute will shortly have his own spinoff), the talk is that executive producer Greg Daniels is pitching a sort of Office 2.0, which would drastically revamp the cast but hang on to a few players. John Krasinski, Ed Helms, Jenna Fischer, and B.J. Novak all have contracts expiring at the end of this season, with few notable negotiations having taken place thus far. So who would the returning characters be? Creed? Stanley? Hang tight on this news, as Deadline hears "no major decisions will be made until NBC brass review their crop of pilots for next season." When showrunner Paul Lieberstein spoke to Vulture on the occasion of James Spader's announced departure last month, he was mostly mum on cast negotiations, but did say he was optimistic for the show's future: "I see another year. A full year, and a great year. After that, it's for Greg [Daniels] and NBC to decide."