Uggie Is Writing a Book Now
It will be out in October.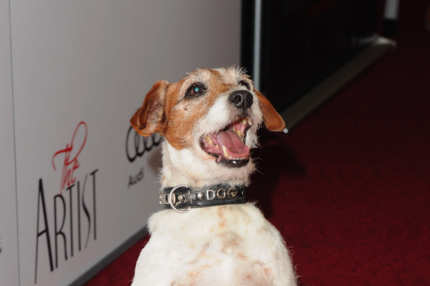 So much for retirement! Since the Oscars, The Artist's mysteriously shaking wonder dog has lined up gigs pitching Nintendo and attending the White House Correspondents' Dinner; now the AP reports that a division of Simon & Schuster has inked a deal with Uggie to write his autobiography, Uggie: My Story, which will be out in October (so long from now!). Let's hope it has as much humping as Frank Langella's memoir.