The Walking Dead's Media Empire Knows No Bounds
There's another non-graphic novel coming.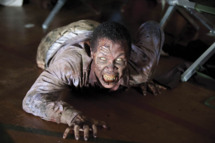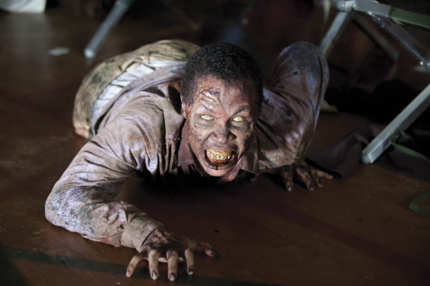 Robert Kirkman created The Walking Dead as a graphic novel, then became executive producer of AMC's hugely popular adaptation, then became a staple on the same network's fan series Talking Dead, too. And with all those ventures remaining stolidly ambulatory, it comes as little surprise that 2011's odd non-comic Walking Dead novel Rise of the Governor wasn't immune to the series' success, either. Kirkman and co-writer Jay Bonansinga will launch a second no-pictures-allowed book, The Road to Woodbury, on October 16, detailing more exploits of the soon-to-appear-on-TV baddie the Governor. The release will coincide with the show's third season, robbing the novel's shot at tiding over ravenous zombie-lovers. But with a comic approaching its 100th issue and a show evidently capable of reeling in 8 million viewers all at once, The Walking Dead is no longer a series that needs to play by any rules but its own. Find your own way to abide the wait, fans.