What If Mary J. Blige Rewrote 'Family Affair' for a McDonald's Ad?
"Hey, who'd have thunk, an Egg McMuffin / Up on in this eatery"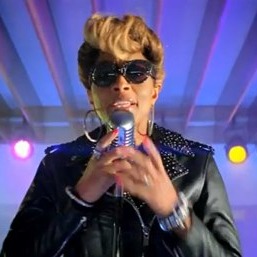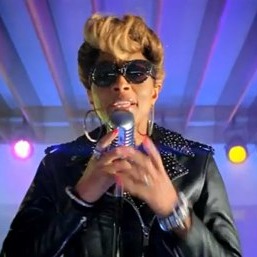 Mary J. Blige saw her stock take a hit this week, and the Rock of Ages trailer didn't even have anything to do with it! Instead, Blige was roundly mocked for accepting a $2 million paycheck to rework her song "Don't Mind" as a heartfelt paean to crispy chicken wraps for an embarrassing Burger King ad, which was then swiftly pulled from the Internet. Blige attempted to apologize for the commercial, but how can she best repair her ruined rep? We say, lean into it and take things even further! Why not rewrite one of her most well-known songs, "Family Affair," as a jingle for McDonald's? In fact, because we care, Vulture has gone ahead and done it for her. It's on us, Mary ... just send over a McFlurry from time to time.
Hey who'd have thunk, an Egg McMuffin
Up on in this eatery
We're always open, that's unspoken
Sweet and sour comes for free
You know our reputation: food sensation
In this eatery
McCafe's percolating, while you're waiting
Play Monopoly
Come on, put your Coke into a cup
Supersize your chicken nuggets up
Mary J. is in the spot tonight
As I'mma make you eat some fries (Make you eat some fries)
Can you answer one thing for me
Why they call it a "royale with cheese"?
Can't sue us when you walk in that door
So step inside, but don't slip on our wet floor
Hey who'd have thunk, an Egg McMuffin
Up on in this eatery
We're always open, that's unspoken
Sweet and sour comes for free
You know our reputation: masticatin'
In this eatery
McCafe's percolating, while you're waiting
Play Monopoly
It's only gonna be about a matter of time
Before these hash browns make you lose your mind
Cop you a drink, go head and add some ice
Cause we celebratin' Golden Arches in our life
Oh this Big Mac's plumpin', fresh grilled from the oven,
Ron McDonald in the house to get an English muffin
I told you leave your hesitations at the door
And ignore the homeless man who's collapsed on our wet floor
Hey who'd have thunk, an Egg McMuffin
Up on in this eatery
We're always open, that's unspoken
Sweet and sour comes for free
You know our reputation: constipation
In this eatery
McCafe's percolating, while you're waiting
Play Monopoly
We don't need no Wendy's (Y'all, we don't need it, no)
Don't wanna eat Carl's Jr.
We just want y'all to have a good time
Golden Arches in your life
Make our food out of pink slime
If you want beef, your problem, not mine
Let's get all those ads to say
"Have you had your break today"
Party hard with Mac Tonight
Down a 7-Up or Sprite
You can eat all night and I
Barfed in a Play Place here one time
Doesn't matter if you're white or black
Don't forget the McRib's back