What Important Captain America Scene Was Cut From The Avengers?
It might have made you cry.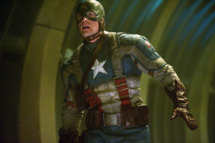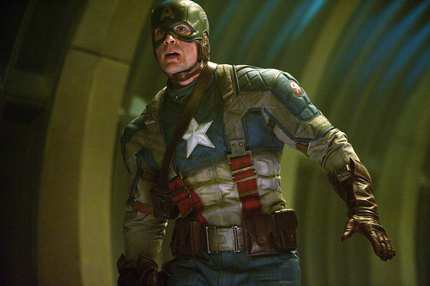 The most poignant part of Captain America was probably its ending, where Steve Rogers (Chris Evans) and Peggy Carter (Hayley Atwell) finally make plans for a romantic first date ... and then Rogers is frozen for decades, missing his chance at romance. According to Joss Whedon, though, he almost included a resolution between the two in The Avengers. "One of the best scenes that I wrote was the beautiful and poignant scene between Steve and Peggy that takes place in the present," Whedon told the New York Times this week. "And I was the one who was like, Guys, we need to lose this. It was killing the rhythm of the thing ... I really do feel a sense of loss about what's happening in our culture, loss of the idea of community, loss of health care and welfare and all sorts of things. I was spending a lot of time having him say it, and then I cut that." Well, at least there's more room now for that secret scene ...