What Songs Does Tom Cruise Sing in Rock of Ages?
He's got several tunes.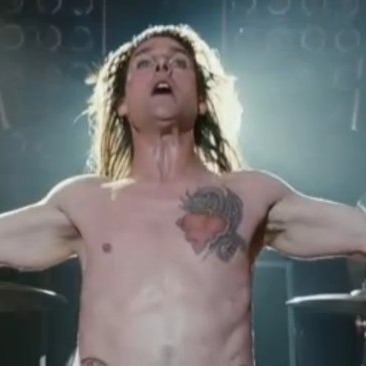 In the hair-metal musical Rock of Ages, Tom Cruise plays louche rock icon Stacee Jaxx and sings several songs with the help of a monkey and Auto-tune. But which classics of the genre will Cruise put his voice to? According to the just-released track listing for the soundtrack album, Cruise pulls solo duty on "Paradise City" and "Pour Some Sugar on Me," sings duets on "Wanted Dead or Alive," "I Want to Know What Love Is," and "Rock You Like a Hurricane," and contributes additional vocals to "Here I Go Again," "Every Rose Has Its Thorn," and "Don't Stop Believin'." Mary J. Blige is also on the soundtrack, but alas, there are no Whitesnake songs about crispy chicken.