Will Arnett: Don't Worry About the New Arrested Development Distribution Plan
"If anything, it's going to make people go deeper."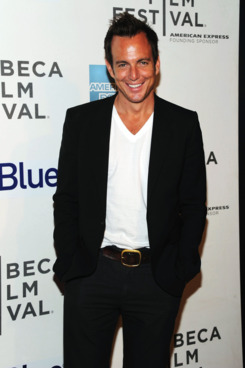 Here at Vulture, we're obviously excited about the upcoming Arrested Development season that will bow exclusively on Netflix next year, but we haven't quite figured out how to deal with all ten new episodes coming out at once, instead of one a week. "Records have always come out as an entire piece of work, and you can listen to whatever tracks you want — that's the way I look at it," star Will Arnett told us last night, at the Tribeca premiere of his new film Mansome (out May 18). "I think it's going to be good! In a lot of ways, instead of just waiting until the end of an episode, you're going to have the opportunity to say, 'Oh, wait' if something reminds you of something else, and you'll be able to go back and rewatch that episode. If anything, it's going to make people go deeper." Arnett promised that there would be additional "new pieces and complementary content online to help people catch up," as well as "some interesting stuff that we haven't done before," though he thinks most Arrested fans will be just fine with this new TV-watching frontier. "I would say 90 percent of our fans are people who saw it after it aired on broadcast television, and those are the people who are going to be happy it's airing this way," said Arnett. But what if "happy" tastes kind of like "sad"?