Will It Rain at Coachella?
The weather is looking cold and damp this weekend.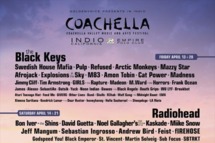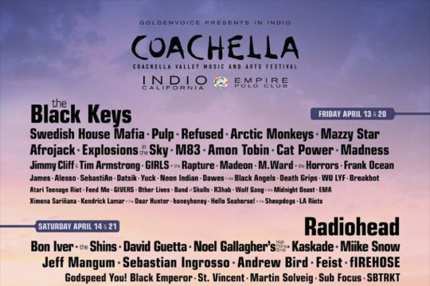 The annual Coachella Valley Music and Arts Annual Festival can usually be counted on to bring the heat, but the weather may be altogether dismal this weekend when the fest (toplined by Radiohead, The Black Keys, and Dr. Dre with Snoop Dogg) kicks off. According to meteorologists and the L.A. Weekly, Friday and Saturday weather in the Coachella Valley will be partly cloudy with a chance of showers, while strong winds on Friday night may reach speeds of 50 miles per hour. Both days should see lows in the forties and highs in the sixties, though Sunday will be a little warmer. One silver lining in this potential storm cloud: If it does rain, at least it obviates the need for expensive bottled water. And free refills, too!