Yes, Anchorman 2 Will Have Another Giant Melee
But will there be a trident?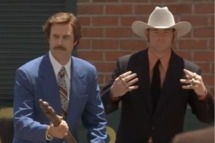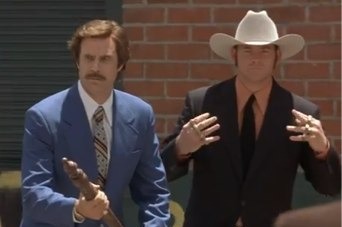 How is the screenplay to Anchorman 2 coming along? Well ... "We've done about two per cent!" Will Ferrell's co-writer-director Adam McKay tells Empire. "Half a per cent? We've got five pages of story notes and chunks of story. We're holing up writing for the next three months." Still, McKay says they've figured out some of the important stuff: The gears of the plot will be set in motion by the rise of the 24-hour news cycle and the diversification of KVWN-TV, and yes, there will be another improbably elaborate fight sequence between Ron Burgundy's crew and other rival news teams. "We already have a couple ideas for it," says McKay. Can you top the trident?