You'll Just Have to Wait Patiently for the A$AP-Lana Collaboration
Blame A$AP Rocky (or his label).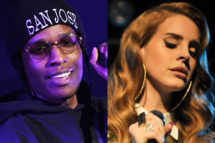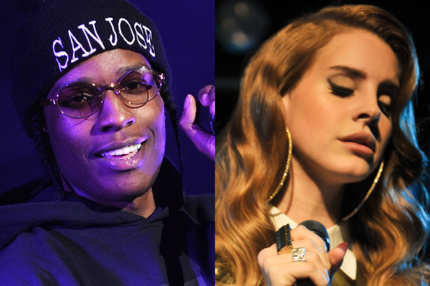 On Monday night, a minute-long clip from "Ridin'," the unexpected (but totally expected) collaboration between Internet-anointed Harlem rapper A$AP Rocky and Internet lightning rod Lana Del Rey, started a small frenzy among the music buzzhounds and baby-talk enthusiasts of this world. The track was supposed to appear on the Kickdrums Follow the Leader mixtape, but it dropped yesterday, and "Ridin'" was nowhere to be found. Hmmm, you might be thinking, how suspicious. But before you sound the LDR Conspiracy Theory alarm, know that it was mostly A$AP's fault: He decided to pull the song last minute and save it for his album. Explains Alex Fitts, of Kickdrums: "The last I talked to him he was like, 'You guys can use it for your mixtape and I'll use it too for my album. You cool with that?' … Then when all the press came in [yesterday] that's when the label stepped in." Sorry, everyone! Maybe Tyler will come through with his LDR collab in the meantime.