Warner Bros. Hires Ad Director to Helm Sci-Fi Film
Nic Mathieu teams with <em>Men in Black 3</em> screenwriter David Koepp.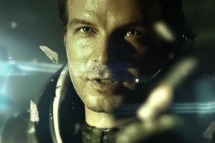 Nic Mathieu, a well-respected commercials director, will be making his big-screen directorial debut with The Wind, a new Warner Bros. sci-fi project by Men in Black 3 scribe David Koepp. While very much "under-the-radar," according to the Hollywood Reporter, we do know the picture's set in a space colony. Going by this Zenith flat screen ad Mathieu directed, Wind should be old hat for him.