American Idol Crowns a Winner, Sets New Voting Record
132 million votes.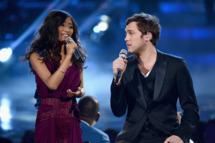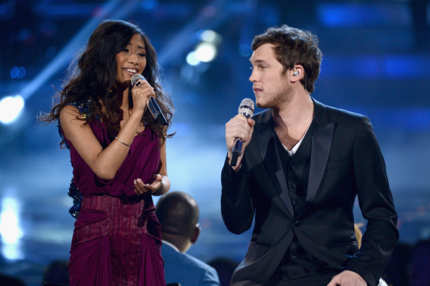 Tonight's final showdown between Phillip Phillips and Jessica Sanchez set a new record, according to host Ryan Seacrest. 132 million people voted in this year's contest, trumping last year's Scotty McCreery–Lauren Alaina matchup, which drew a measly 122 million votes. Oh, and for those who aren't planning a date with their DVR, the winner is ...
Phillip Phillips, only the fifth attractive, guitar-toting white male in a row to win American Idol. Let the "Jessica Sanchez got shafted" griping begin!