Ben Affleck's Terrence Malick Movie Has a Title
<em>To the Wonder.</em> It's the new l'chaim.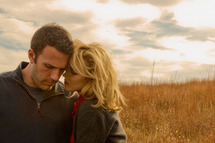 Terrence Malick's upcoming Ben Affleck–Rachel McAdams movie now has a title: To the Wonder. Catchy! To the Wonder (see?) stars Affleck as a womanizer who has a love affair in Paris and then moves back to Oklahoma. It's not clear yet when the movie will be released, but is anything really clear when talking about upcoming Terrence Malick movies?