Watch the Week's Best Viral Videos
Will Smith b-tchslaps! Jane Lynch commences! Bill Murray plays tour guide! It's the week that was in videos!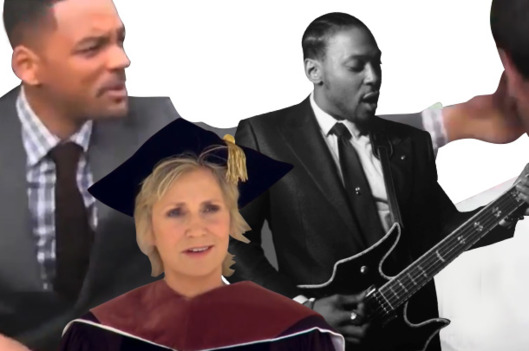 Each week, the Internet spits out an endless supply of minutiae, and we cull through all the garbage to find you the most fascinating, thought-provoking, gloriously weird, and entertaining gems among the rubble. Hey, it's our job and we're proud of it! So prep your Facebook walls, Twitter accounts, and gChat windows, because this week's collection of videos is of the utmost shareability, from Will Smith's now-infamous slap heard round the world to Jane Lynch's Sue Sylvester-y commencement speech at Smith to Bill Murray's guided tour of the Moonrise Kingdom set.
Note: Please excuse the misleading picture of D'Angelo above: His video would not properly embed into this slideshow, but you can watch his sexy jam here.
BEGIN SLIDESHOW