The Borgias Will Be Back
Showtime has ordered a third season.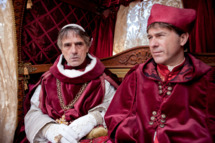 Showtime has renewed The Borgias for a ten-episode third season, the network announced today. If you were wondering how you were going to fill your annual quota of spooky glares from Jeremy Irons, now you know. It will be with more Borgias.